Unfortunately the on-site immunization clinic for middle and high school students scheduled for Friday, February 5, 2021 will again be postponed due to the hybrid school schedule. A new date will be announced after schools return to full in person learning.

Due to inclement weather, East Washington Schools will be closed tomorrow, Thursday, January 28.  This will be an e-learning day and assignments will be posted in Google Classroom by 9:00 AM.

Due to the increased number of COVID-19 quarantines among staff and students in our school buildings, it will be necessary to remain on our Hybrid schedule for the week of February 1 through February 5. We will evaluate next Wednesday, February 3 to determine the following week. Please go to our website or facebook page to review the hybrid learning schedule.

Just a reminder that we will be utilizing a hybrid learning plan starting on Monday, January 25. Please refer to the attached image to see if your student is in person on Monday/Wednesday or Tuesday/Thursday. If you have any questions please reach out to your student's building.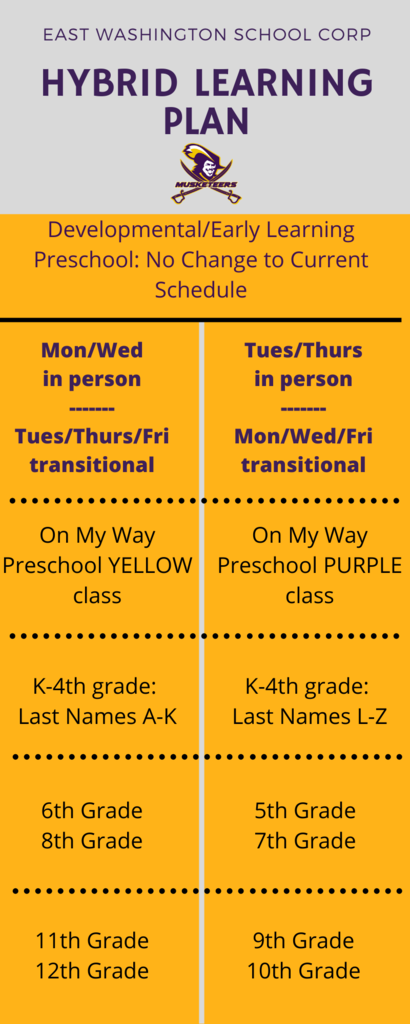 Due to East Washington schools being closed Wednesday, January 20, Thursday, January 21, and Friday, January 22, 2021, meals will be available from 9:45-10:15 at East Washington Elementary for elementary students and at Eastern High School for middle and high students.


Due to inclement weather, East Washington Schools will be closed today, Monday, January 18 .  This will be an e-learning day and assignments will be posted in Google Classroom by 9:00 AM.  

January 31, 2021 will be the last day to pay textbook/online software fees for both physical and virtual students. After this date, unpaid fees will be turned over to collections. To set up a payment arrangement or to request an application for free textbooks, please contact the building treasurer.

Our Advisory Level on the State COVID-19 Map has been updated to Red. However, we are adequately staffed and will be able to continue in person learning in all three buildings. If staffing should become an issue, we will notify you immediately of any changes. As always, we will reevaluate next Wednesday for the following week.

IMPORTANT UPDATE!! All traditional PreK-12th grade students will return for in-person instruction on Monday, January 4! We will continue operating under the guidance of the Indiana State Health Department and the Washington County Health Department and will promptly send out notifications of any updates or changes. There are no changes for our virtual students!

Reminder: If you signed up to receive free meals delivered to your home, buses will begin leaving EHS at approximately 8:55 a.m. tomorrow, Monday, December 7, 2020. Please make sure you are watching for the bus after 9:00 a.m. Meals will arrive at your home as soon as we can get each bus on the road.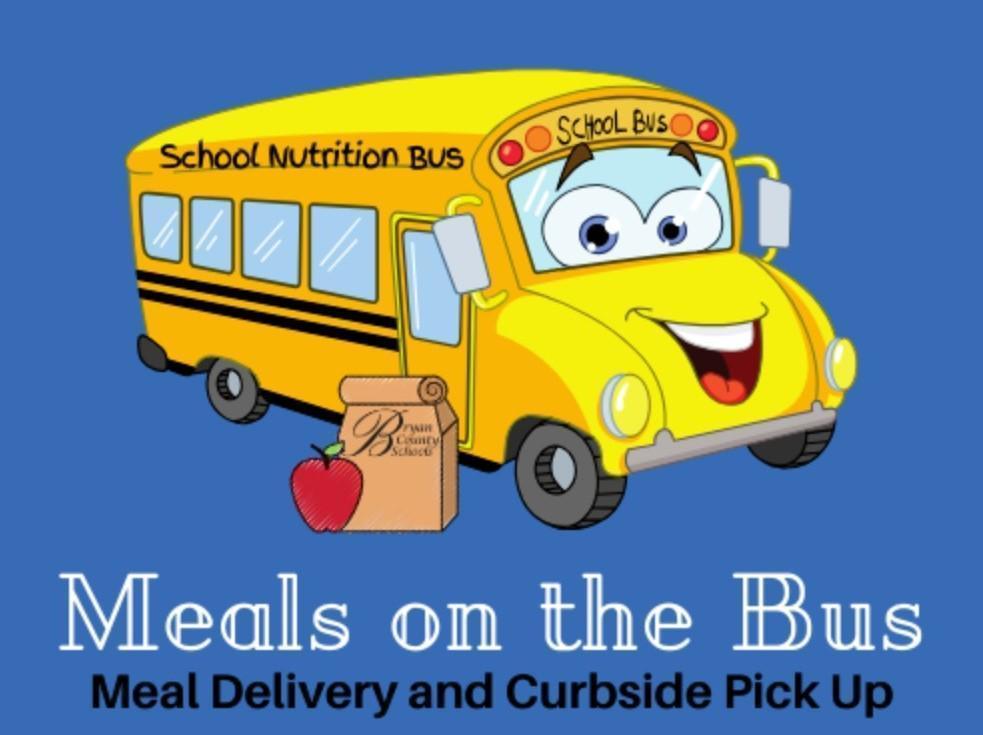 Please fill out this form if you would like a meal delivered to the children in your home while we are virtual doing transitional learning! We will run this service from December 7-18 and you must sign up by noon on Friday, December 4. Please email Mr. Hopkins with any questions!
https://forms.gle/oZs814cpUJMcJCqL9

New Training Video for Virtual Courseware Families! Follow the link below to view a tutorial on using Family Sensei to help monitor your virtual Courseware student's grade and progress. Courseware is being used for all virtual high school students and some virtual middle school students!
https://youtu.be/-rWEAZTgfts


Congratulations to Kaden Temple, freshman, for advancing to semi-state in cross country!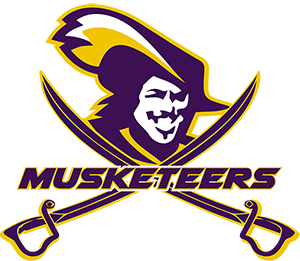 Congratulations to the following EWSC Mahuron Education Fund Recipients: Bev Newcomb, LeeAnn Hardin/Cameron Smith/Erica Hobson, Andrew Lewellen, Valerie Lewellen, and Jacob Johanningsmeier!